Tickets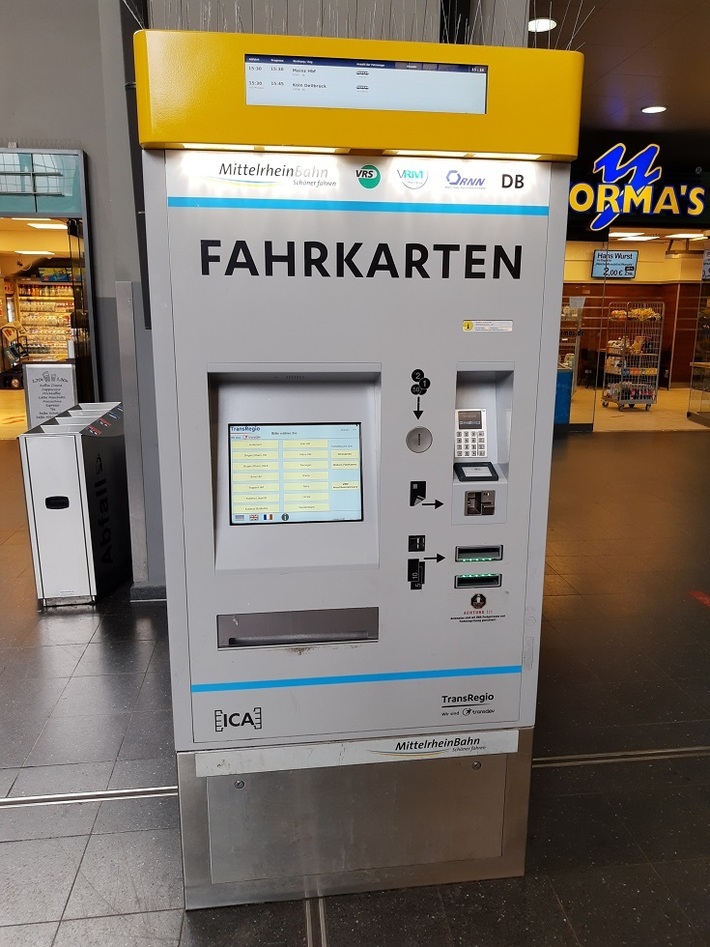 Whether you´re travelling with MittelrheinBahn as an individual or as a group - we have the right ticket for every journey.
You can get tickets for regional transport by RegionalExpress, RegionalBahn, S-Bahn, city and regional buses as well as Deutsche Bahn local services - even across different networks - easily, quickly and conveniently from the yellow ticket machines! These can be found at all stations along the Cologne - Mainz route.
Of course, you can also get MittelrheinBahn tickets from all Deutsche Bahn ticket machines and ticket counters.
Some Tickets must be validated before you commence your journey. Tickets cannot be validated on the train. If there is no time stamp on the ticket, please use a validator on the platform.
Wehn you buy tickts, you benefit from the low-price transport-association tariffs.
For more information about tickets please read the following:
Current construction measures (in German): klick here
You have further questions? Please contact our customer service: Monday to Saturday from 8:00 a.m. to 6:00 p.m. on +49 261-98887070 (not on public holidays).